Over the four days we had approximately 40 attendees representing academia, research centres, start up companies and large multinational corporations. We have received positive feedback for both the training and workshop sections of the event and include a snapshot of this below.
Here are some responses to "What one thing have you liked or has benefitted you the most?"
Discussion with other attendees about research, this has been a very relevant networking opportunity allowing me to make contacts and discuss my work with others; it's good to see I'm not the only doing this!
Discovering more about the power of image based modelling and how I can use this technique moving forward.
The high level of discussion held by the attendants, was very useful to discuss concepts in detail with researchers and industrial members who understood.
The workshops were incredibly useful and step by step guidance helped me to gain a much better understanding. The talks were also great, hearing how other areas use this technology.
Keynote Speakers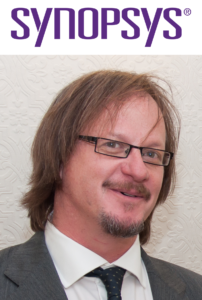 Professor Philippe G. Young is R&D director for the Simpleware Product Group, part of Synopsys and also Chair of Computational Mechanics at the College of Engineering, Mathematics and Physical Sciences at the University of Exeter, UK. Professor Young has significant experience in applying analytical, experimental and numerical methods to develop tools for computational modelling and optimisation of topologically and geometrically complex composite domains. Professor Young has published extensively in areas such as biomechanics, solid mechanics, and image analysis. This research has been successfully translated into a commercial product, Simpleware software, that is used globally in research and development. Having founded and run Simpleware Ltd. as a spin-out company, Professor Young is now R&D Director of the Simpleware Product Group – this group was formed subsequent to Simpleware Ltd.'s acquisition by Synopsys Inc., one of the world's largest software companies. Synopsys technology is at the heart of innovations that are changing the way we live and work. The Internet of Things. Autonomous cars. Wearables. Smart medical devices. Secure financial services. Machine learning and computer vision. These breakthroughs are ushering in the era of Smart, Secure Everything―where devices are getting smarter, everything's connected, and everything must be secure. Simpleware software enables users to comprehensively process 3D image data (MRI, CT, micro-CT, FIB-SEM…) and export models suitable for CAD, CAE and 3D printing. This keynote will present how Simpleware's 3D software capabilities have been used in industry to transform approaches to R&D and inspection.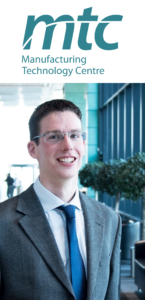 Dr Nick Brierley is a Principal Research Engineer in the Metrology & Non-Destructive Testing (NDT) group at The Manufacturing Technology Centre (MTC), where he leads the MTC's activities on radiographic inspection (including X-ray Computed Tomography) and algorithms for NDT. Prior to joining the MTC over four years ago he completed a doctorate in NDT, on the computational analysis of large inspection datasets, at Imperial College London.
The MTC develops and proves innovative manufacturing processes and technologies in an agile, low risk environment, in partnership with industry, academia and other institutions. They focus on delivering bespoke manufacturing system solutions for their customers. The MTC's areas of expertise are directly relevant to both large and small companies, and are applicable across a wide range of industry sectors. The MTC's members include global manufacturing companies from multiple sectors. Research partners include the University of Birmingham, University of Nottingham, Loughborough University and TWI Ltd. The MTC is part of the High Value Manufacturing Catapult, supported by Innovate UK.
The Manufacturing Technology Centre is an extensive user of XCT, especially in the context of hosting the National Centre for Additive Manufacturing. Maximising impact with consideration for the capabilities and limitations of currently available technology is a particular interest for the MTC. This keynote will explore how the MTC have been supporting organisations to utilise industrial micro-CT to assess component integrity and improve manufacturing.
Additional Speakers
Dr Lee Margetts, ParaFEM Project Director
Dr Alisa Stratulat, Carl Zeiss Microscopy Ltd
Dr Mahmoud Mostafavi, University of Bristol
Dr Tom Etheridge, Airbus Space & Defence
Dr Kamel Madi, 3Dmagination
Dr Andrew Davis, UK Atomic Energy Authority
Dr Sam Tammas-Williams, Liverpool John Moores University
Dr Florent Mathieu, EikoSim
Dr Franck N'guyen, Mines ParisTech
Dr Tariq Masood, University of Cambridge
Dr Franck Vidal, Bangor University
James Le Houx, University of Southampton
Programme
The majority of the presentations delivered during the workshop (days 3-4) have kindly been made available to download by the authors. Navigate below to the day and session on which the presentation was given and click on the title to download.
Day 1: Training
Day 2: Training
Day 3: Forum
Day 4: Forum
Day 1: Training
Mon 3 Sep 2018
9:45 – Registration & Coffee
10:30 – Session 1
Introduction to:
IBFEM

Tips & Tricks:
Getting the best CT images for IBFEM

Hands-on:
Tomography reconstruction
12:30 – Lunch
13:30 – Session 2
Hands-on:
Volume image processing

Introduction to:
Image-based meshing

Hands-on:
Image-based meshing (part 1)
14:45 – Coffee
15:15 – Session 3
Hands-on:
Image-based meshing (part 1) cont.
17:00 – End
Day 2: Training
Day 3: Forum
Day 4: Forum